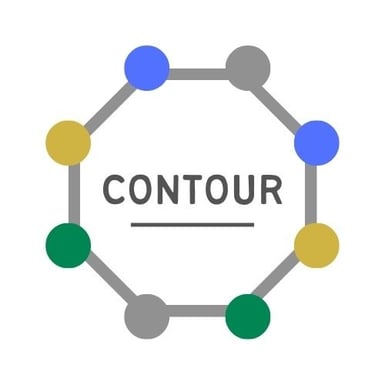 mindfulness

teambuilding

improving attention span

communication

peer learning
My workshops are designed to bring teams and groups together to learn, with and from each other. I use facilitation tools from Liberating Structures, Authentic Relating games, and other methods to achieve this goal.
I can help facilitate workshops on any topic if you're the one delivering the content. When I'm in charge of the content, I offer workshops on communication, mindfulness, and relationships.
I can design a bespoke workshop to suit your needs, or you may want to pick from my offer below.
For inquiries, email me at marta[at]contour.events
Transparent Communication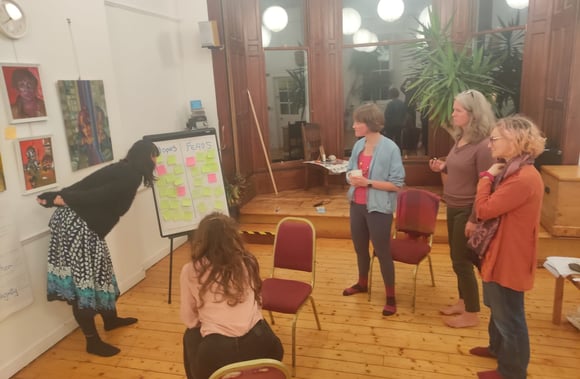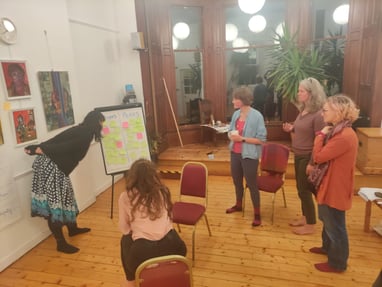 Quick Info:
Who is it for? Work teams, community groups, and start-up collaborators who value honest, clear, and compassionate communication.
How long does it last? Usually between four and six 2-hour sessions. This is flexible to suit your needs.
How much does it cost? The whole programme will cost between £800 - £2,000, depending on the size of your team, scope, and duration.
Where is it going to be? I can travel to your workplace location or arrange for a room hire elsewhere.
Example of the programme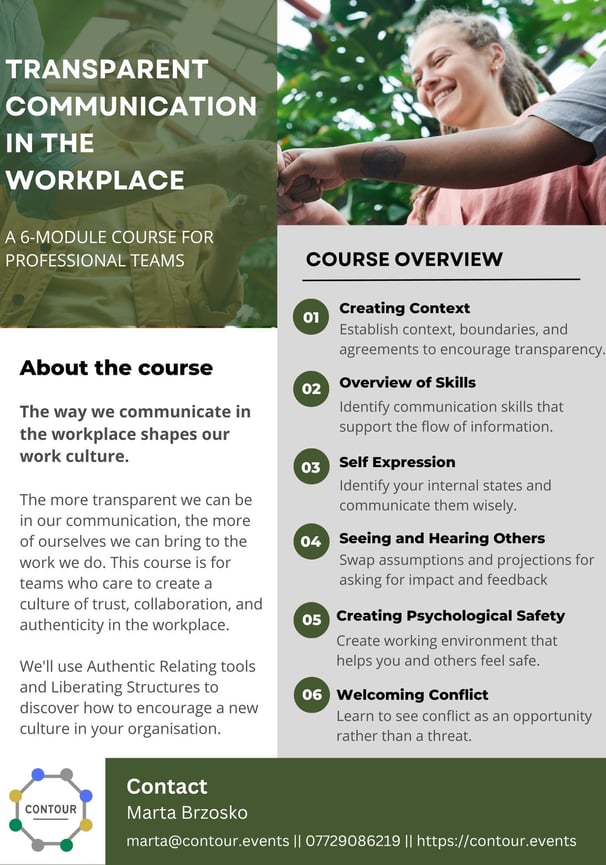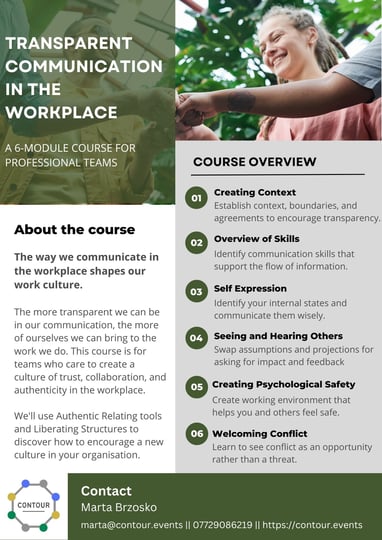 Testimonials
"Marta did some excellent work with our team at The Salisbury Centre, exploring our dynamics and communication and sharing tools from Authentic Relating. She is calm, grounded, kind, and self-aware and I would recommend her to anybody looking for a facilitator who will be sensitive and responsive to their group's needs."
- Lorraine Prince, General Manager of The Salisbury Centre
Got a partnership idea, or a project you need help with? Email me at marta[at]contour.events - I aim to reply within 2-3 working days.